The buying group assists us in three key areas: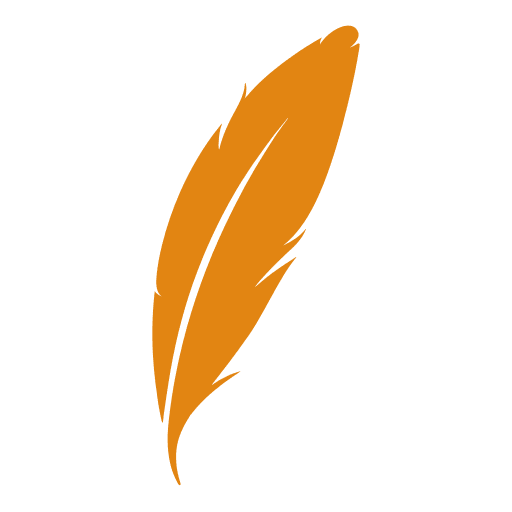 By combining the 8.5 billion dollars of purchasing power of over 185 individual distributors, covering nearly all fifty states we are able to negotiate better prices from manufacturers.
The buying group is able to negotiate national marketing programs with manufacturers, which allows us to offer our customers special deals and rebate offers.
Golbon offers us training and professional development courses on important industry and business topics so that we might keep ahead of changing consumer tastes and trends.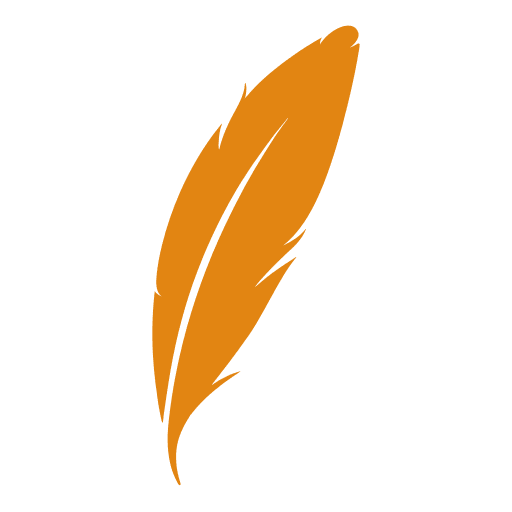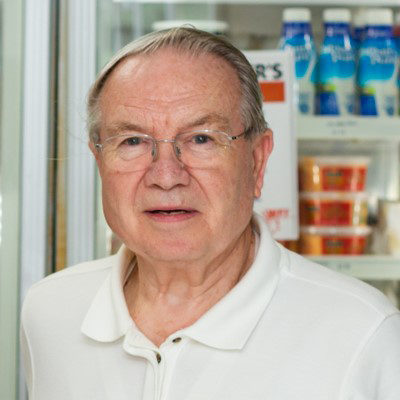 Bill Schuler
Founder, Vice-President, and co-owner with son Fritz. Established White Feather Farms as a poultry and egg distributor in February of 1972 after eight years of employment with Ralston Purina Co., Checkerboard Farms, Egg Division. Growing up the son of a feed salesman, Bill has strong AG background, especially in poultry and a lifetime of knowledge gained doing any-and-all jobs needed. As a laborer, warehouseman, truck driver, salesman, plant manager and finally business owner Bill understands the challenges facing small businesses and has dedicated White Feather Farms to serving their needs. Working as a family business, although sometimes challenging, is overall a rewarding experience.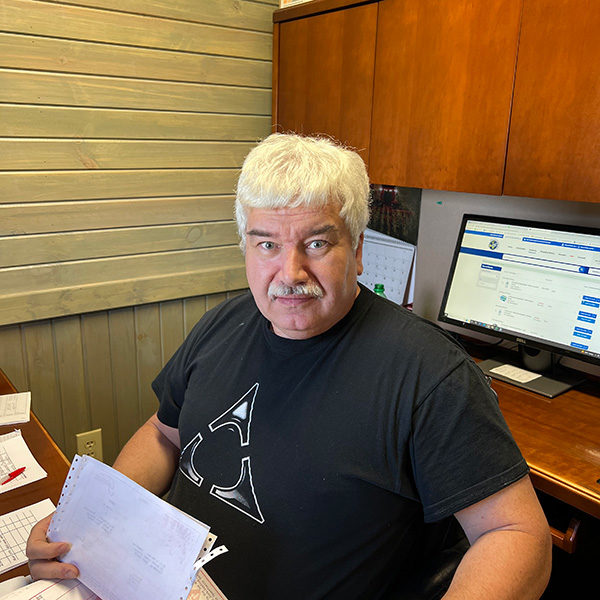 Fritz Schuler
Fritz has literally grown-up in the foodservice industry, since his father founded White Feather Farms back in 1972. He started out as a teenager mowing the grass and washing trucks during his summer vacations from school and upon graduation has done every job in the company (which continues to this day) including delivery driver, sales, warehousing, purchasing, maintenance, and book-keeping. Today Fritz is the President, and Co-Owner of White Feather Farms and takes great satisfaction in helping our customers find just the right product for their needs and then delivering it on time at the right price. In his free time, Fritz is an avid motorsports fan and can often be found at the races, or attending a cruise-in.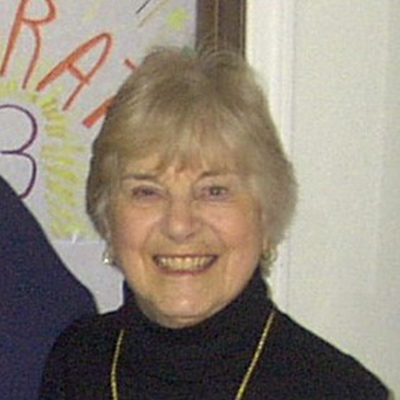 Pat Schuler
I am Bill's wife of 57 years, and Fritz is our son. We also have two daughters, a son-in-law, and three grandchildren that live out of state. I started working at White Feather Farms in 1988, when our youngest was a junior in high school. I work part-time in accounts receivable, run errands, plant, and water flowers outside. I like working here because you meet the nicest people and many customers that come weekly.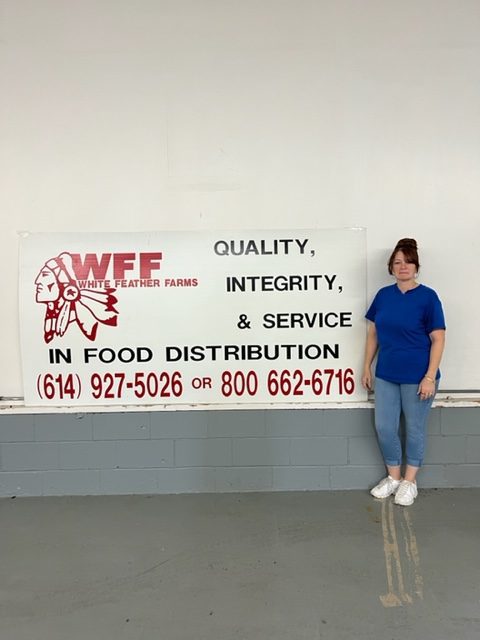 Kim Hammonds
Kim has been with White Feather off and on for 13 years. She has lived in Pataskala with her husband Todd for 26 years. She has 1 grown daughter and 2 granddaughters. She enjoys spending time with family and friends.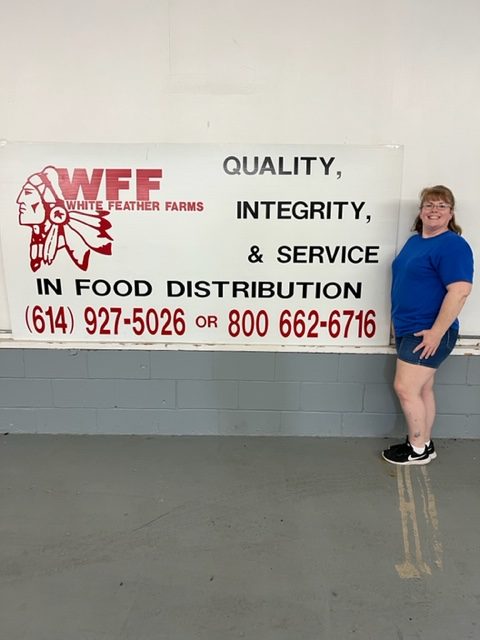 Andrea (Andi) Benedetto
Andi has been with White Feather for 14 months. She lives here in Pataskala. She has 3 sons. She enjoys spending time with family and friends.
Sylvia Mora
Sylvia has been with White Feather for 7 years. A native of California, she has lived in Pataskala with her husband Leo for 18 yrs. She has 2 grown children, 4 grandchildren, and 1 great-grandson. She enjoys spending time with family and friends.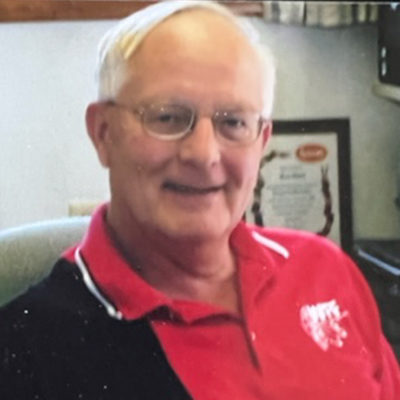 Ron Hare
Ron has 55 years in the wholesale foodservice business. Fifty of those years have been spent at White Feather Farms as Sales Manager. He has attended manufactures sales training schools, trade shows, and completed an advanced sales training program provided by Golbon. Ron continues-on here at White Feather part-time.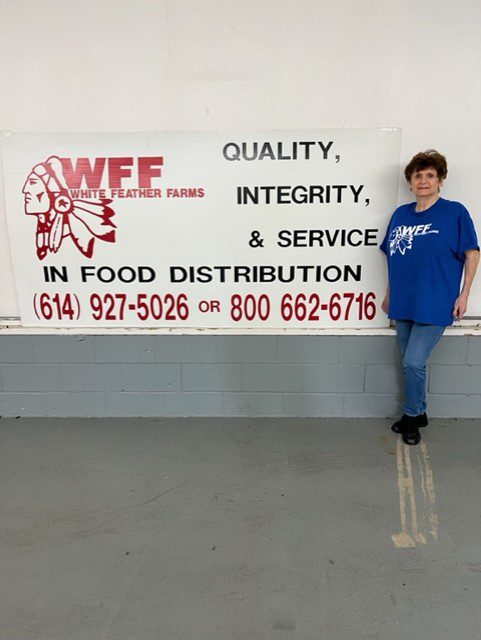 Barbara (Bunny) Ballog
Bunny has been with White Feather for 16 years. She lives here in Pataskala with her husband Andy. She has 2 grown children, 2 grandchildren, and 2 great-grandchildren. She enjoys spending time with the kids.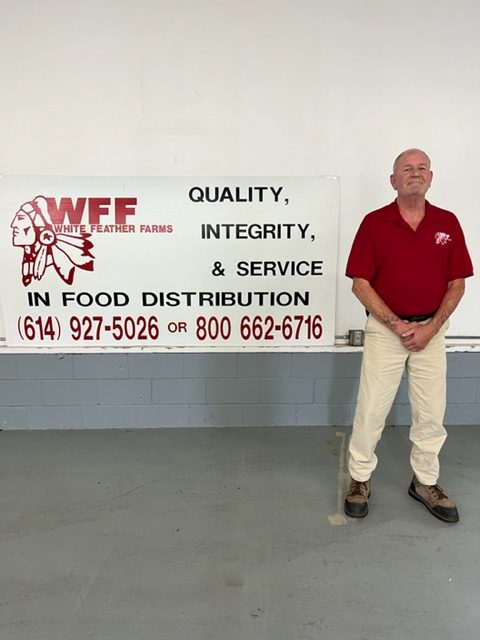 Rodney Fraker
Rodney has been a White Feather Farms Driver for 8 years. Prior to that, he was employed with the Shelley Co. Dispatch for 13 years. He has lived in Pataskala his entire life. He has 6 grown children, 14 grandchildren and 1 great-grandchild. In Rodney's spare time he enjoys hunting, fishing, and camping.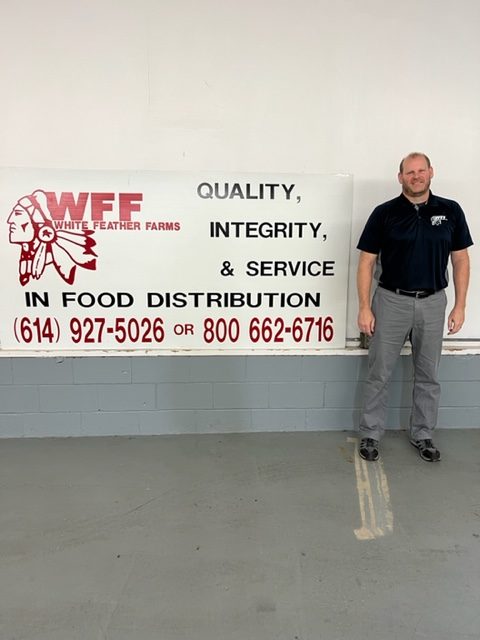 John Hoffman
John joined the Sales team at White Feather Farms in the Spring of 2008 and has worked his way up to Director of Sales. John has been involved in foodservice distribution for over 30 yrs. Prior to joining White Feather Farms, he worked in a family-owned foodservice distributor, with a background in fresh meat. John has attended numerous sales training programs, trade shows, food safety seminars, and FDA-mandated HACCP training workshops.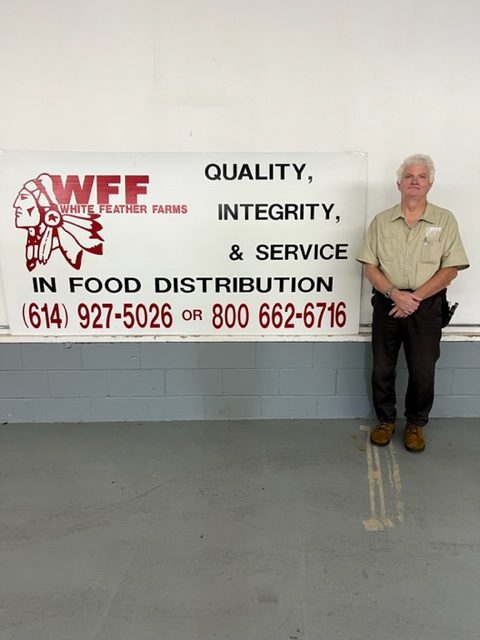 John Brown
John joined the White Feather Farms team in September of 2004. Prior to coming here, he spent 17 years employed by Lancaster Poultry. In John's spare time he is an avid bowler, loves to read, and is a member of the First Church of the Nazarene in Lancaster.